Main St Murals are proud and honored to be the non profit lead in this exciting partnership and facility.
Our mission is to develop and implement a comprehensive formal and informal education center with programs focusing on the natural, cultural, and historic resources associated with the Mojave Desert.
The Desert Discovery Center (DDC) is a 7,000 square foot facility surrounded by 12 acres of public land located in the heart of Barstow, CA. The DDC is comprised of a unique partnership between several government, educational, and non-profit organizations originally established in 2005. They include the BLM who own the DDC and surrounding property, National Park Service, Barstow Unified School District, Barstow Community College, Mojave River Valley Museum, City of Barstow, National Park Conservation Association, Off-Limits Design, The Mojave Desert & Mountain Recycling Authority, Southern California Edison and Main Street Murals non-profit Corporation.
As a result of this collaborative effort, the partnership created environment-based education programs that provide focused learning of the natural world while inspiring environmental stewardship. These programs are offered to a diverse population including K-12 students, high desert residents, and visiting public from all over the world and we receive upward of 10,500 visitors per year and growing.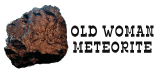 The Desert Discovery Center also houses the "Old Woman Meteorite", the second largest meteorite found in the United States which weighed 6,070 pounds when discovered in 1975. The Old Woman Meteorite was sent to the Smithsonian Institute in Washington for study, with results signifying it to be one of a kind. In 1980 the smithsonian sent the meteorite back to the California Desert where it was placed on permanent display at the Desert Discovery Center in Barstow where it continues to amaze and inspire our visitors.
A native plant and animal habitat is also housed in the secret garden and pond area where visitors can enjoy the peaceful environment with art installations and meet our popular resident tortoises.
In 2010 work began on a $700,000 renovation project to refit the building with a new roof, a new HAVC system, and re-design and construct a new classroom for the center. This project is set to be complete by the summer of 2011 and is phase 1. of a major development to upgrade the facility to LEED certification and create an 8 acre outdoor trail and classroom. Edison "Savings by design" program has been supporting the project since 2010, offering their professional guidance in the sustainable design of the project. This project and facility is set to become the first BLM LEED accredited building in California and as such the project and its environmental programs are destined to be elevated as the BLM state flagship.
Desert Discovery Center, 831 Barstow Road. Tel: 760 252 6060